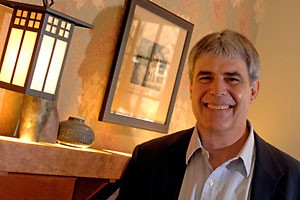 Robert excels in remodeling homes and building additions in Shaker Heights, Cleveland Heights, and other historic neighborhoods on Cleveland's East side. With more than 30 years of repairing, restoring and remodeling homes in the greater Cleveland area, he is well respected among his colleagues in the remodeling industry. His award-winning restorations and renovations have been featured by the National Association Remodeling Industry (NARI)  in Cleveland, in the East Central region and on the national level. His credentials also speak highly of his master skill level: Master Certified Remodeler and Certified Remodeling Project Manager.
History
In 1987, Robert Schwarz launched his own general contracting firm R.B. Schwarz Inc., General Contractor. After years of repairing historic homes and buildings so they would successfully pass city inspections, Robert set his sights on remodeling. In 2006, Robert earned his Certified Remodeler (CR) title from the National Association of Remodeling Industry (NARI). In 2018, he completed the requirements for his Master Certified Remodeler (MCR) and has been awarded this certification. These both require completing 12-week comprehensive courses followed by exams. By passing these exams his industry knowledge and skills have been tested and proven to be excellent in more than 20 remodeling task areas including: business codes, construction law, planning, building site layout and remodeling trade skills.
Robert brings to every job a meticulous attention to detail that borders on perfectionism. He and his hard-working team of conscientious subcontractors all reflect the same attention to detail, honesty and professionalism. "I've learned to expect the unexpected. We know how to deal with it — and we do it right," Robert says.
Mission Statement
Our team will work with our clients to make their remodeling projects a pleasant and successful experience. We are professional and detail-oriented contractors who treat clients with honesty and integrity. We do the job right every time. We will hire the highest quality craftsmen and the best trained subcontractors in the business to assure client satisfaction. Our mission is to meet each building challenge with industry-matching solutions and deliver exceptional kitchens, bathrooms and room additions that surpass clients' expectations.
Vision statement
Our goal is to build the highest quality custom kitchens, bathrooms and room additions so that when a client has another project, he or she will return to us. Our ultimate goal is for R.B. Schwarz, Inc., as a family-owned contracting firm, to become a leader in the residential remodeling market of greater Cleveland.
Community Outreach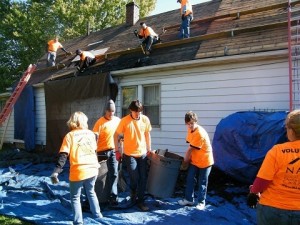 NARI Cares, Robert and his team have volunteered their building expertise in multiple community projects through the NARI Cares organization.
Kiwanis, Robert served on the board of Kiwanis
Better Business Bureau, Robert serves on the board for the Better Business Bureau
NARI Greater Cleveland, Robert is an officer on the board of NARI Greater Cleveland