2020 Kitchen and Solarium Renovation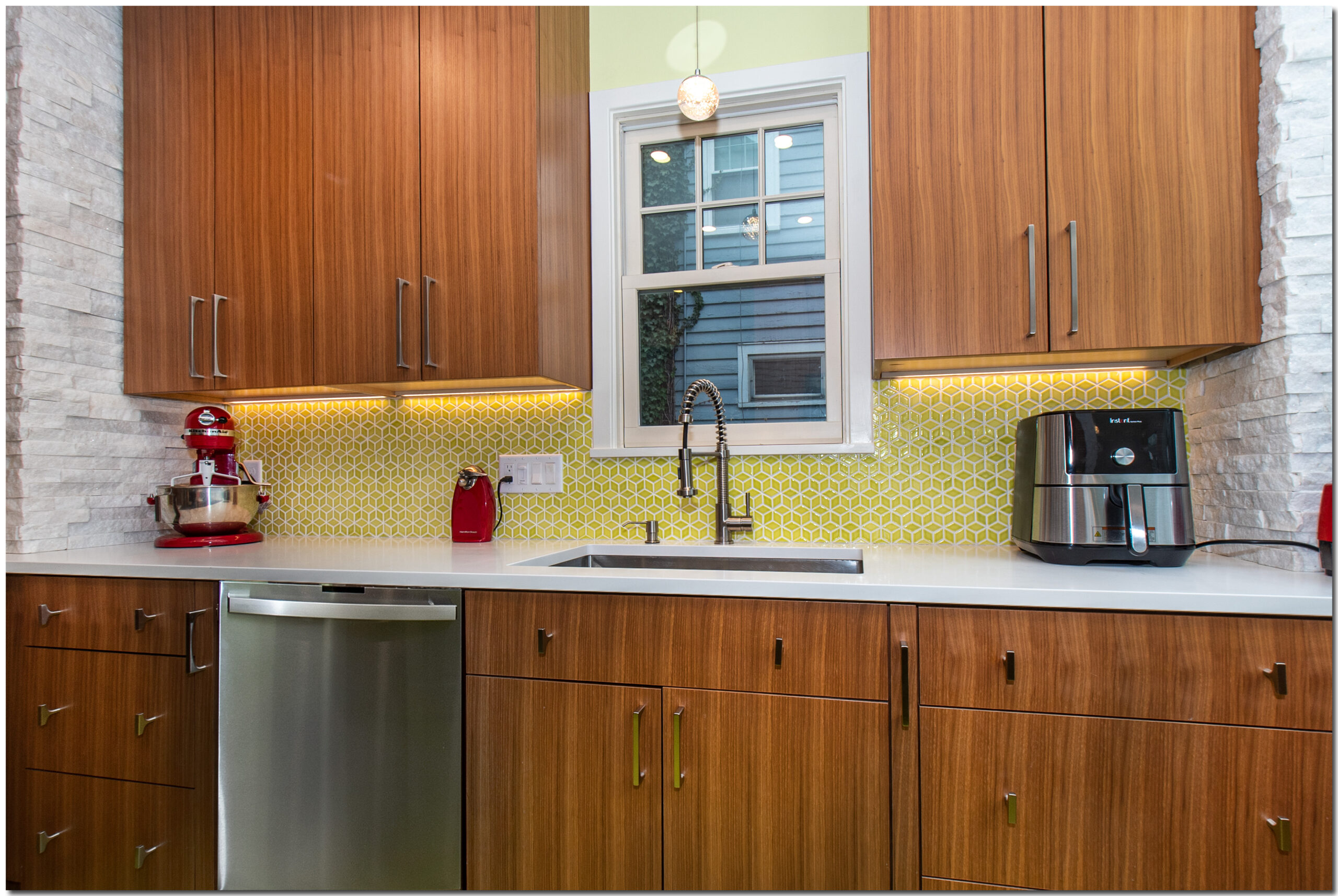 NARI 2021 CotY Award, Kitchen Remodel under $100,000
After hiring another contractor to build a solarium over their back deck, our homeowners decided it was time to let the sunlight from the solarium fill their kitchen. They hired our team to complete an intricate kitchen remodel. Because the kitchen space was very small, the design plan included moving doors, removing walls and sharing space with (but not disturbing) the glass ceiling and walls of the solarium.
Eager to start their project, our client purchased lime green marboleum flooring and large commercial appliances prior to hiring us; both items added a level of difficulty to this project. They insisted on vertical grain walnut cabinetry, which draws one's eyes up to the 9 ft. ceiling but was a huge challenge for the cabinet maker, carpenters and entire team. We met with many more challenges along the way in this 100-year-old home. But we met each challenge with a solution; and our client had a few fun, quirky, creative ideas of her own.
In the end, our client's list of her favorite things was long! We were able to give her a dream kitchen in the the midcentury modern (yet contemporary) style. What they love most of all is the openness as they move seamlessly from kitchen to solarium to garden.