2020 Kitchen, Butler's Pantry, Mudroom and Porch Renovation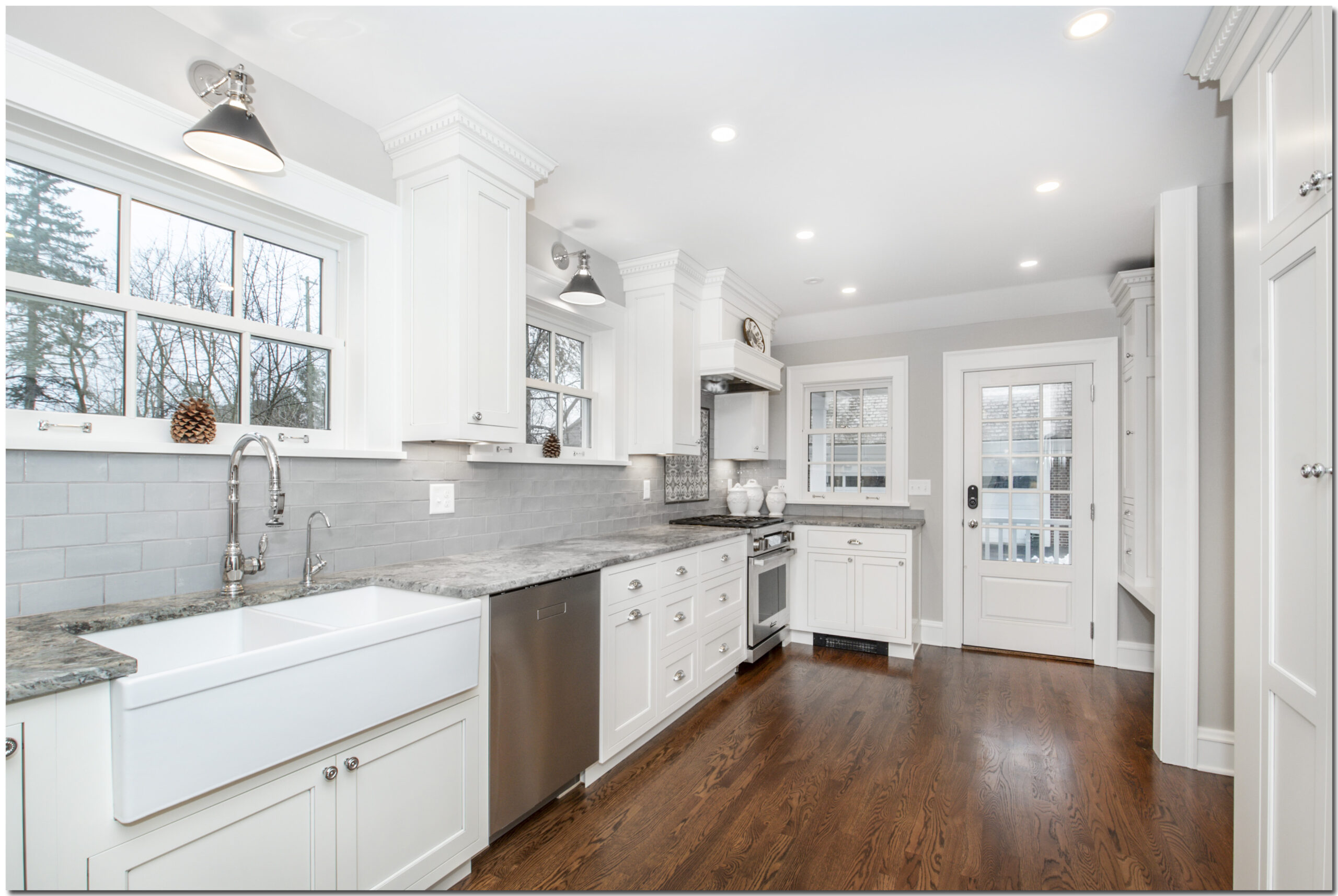 When a gourmet cook who is accustom to commercial appliances and conveniences bought this home, she knew the small kitchen would need an overhaul. In addition to the frustratingly small appliances (such as the "Barbie-size" refrigerator), the kitchen had a serious lack of counterspace. Our client hated the range awkwardly placed in the middle of the kitchen with no room for a commercial range.
This kitchen also lacked the historic architectural elements that the homeowners enjoyed throughout the rest of the home. They wanted 1920s charm while also upgrading to modern kitchen appliances, storage and functionality. Although this kitchen had seen changes in its one hundred years, none of those changes had been beautiful or thoughtful!
Expanding the workspace required enclosing an exterior porch in order to add that space into the kitchen footprint. Since we were removing their old porch, we created a new back porch to provide an easier transition from the exterior into the kitchen, which is the homeowner's main entry point. What started with the demolition of everything down to the exterior brick and subfloor (including 5 different flooring types) ended with a gleaming new kitchen, new appliances, beautiful crown molding and bright, natural light.